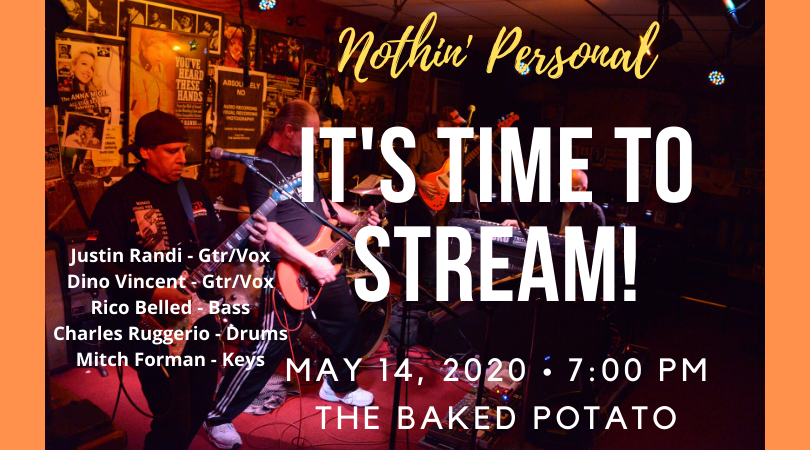 Thursday, May 14, 2020
Nothin' Personal
Justin Randi – Gtr/Vox
Dino Vincent – Gtr/Vox
Rico Belled – Bass
Charles Ruggerio – Drums
Mitch Forman – Keys
Please Join us for our 1st Preview to Live Streaming
at The Baked Potato!! We Need your help. Please join
us and give us feedback!! Email us at BPLiveStream@TheBakePotato.com
to receive a short survey after the show. Thank you all for
your support, we look forward to seeing you all soon!!
Click Here for Live Stream